Rugged Sports & Recreation Gear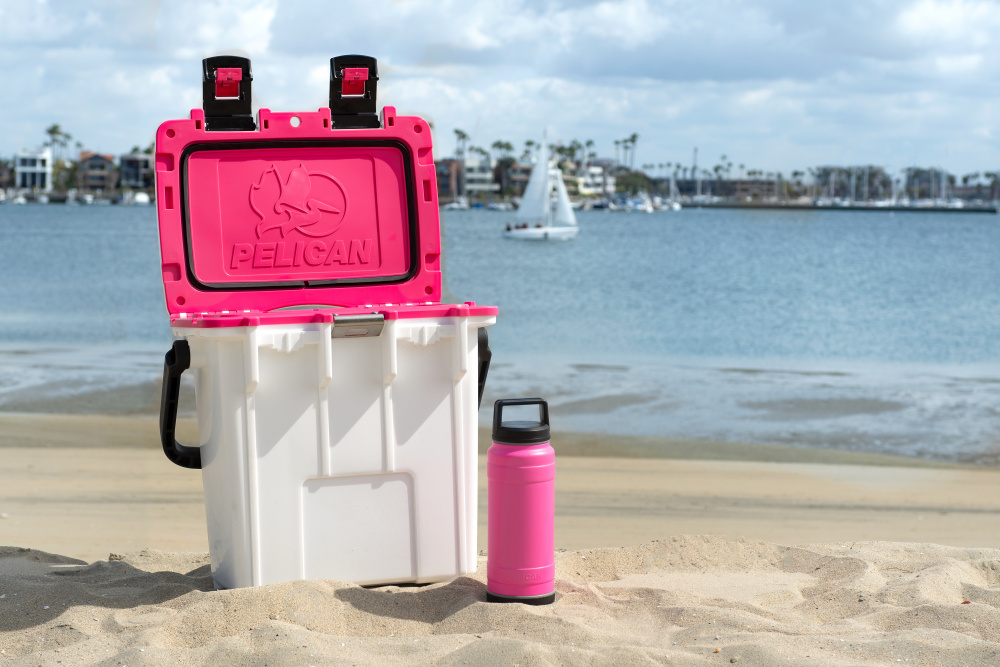 When you work hard and play hard, you need sports and recreational gear that works just as hard as you do. R.P. Luce has been a leading distributor of top-quality specialized utility cases and rugged storage equipment, manufactured by Pelican Products. Our line of outdoor gear includes high-quality equipment ranging from personal utility cases to sports backpacks, coolers, personal drinkware, and more. We have the all-purpose recreational gear you need for your next outdoor adventure.
Heavy-Duty Outdoor Recreational Gear
Whether you are hiking, camping, mountain biking, boating, or just at the beach, our outdoor gear offers a waterproof, rugged design that can withstand harsh environmental elements. Our Pelican cases, backpacks, and drinkware provide the toughness you need in outdoor gear, with sizes and styles that appeal to everyone.
Personal Utility Cases
Pelican Go Cases
are ideal when you need a crush-proof, watertight case. These cases are IP67 rated for water, dirt, snow, and dust. They also feature an abrasion and impact-proof ABS outer shell.
Pelican Ruck Cases
are another option to protect your personal belongings while on the go.
Protective Travel Cases
R.P. Luce supplies
lightweight travel cases
from Pelican. Durable and reliable, these travel cases are a great alternative to traditional luggage. These air cases are crush-proof and dust-proof, which also feature a divider system and pick n pluck foam.
Flashlights
Our extensive array of
Pelican flashlights
includes LED flashlights, heavy-duty flashlights, tactical flashlights, and more.
Sports Backpacks
Sports backpacks
offer the portability and protection you need. Ideal for hiking, travel, or whenever you need reliable protection for your equipment or valuables. These lightweight sports backpacks are available in 3 colors and 4 different models for all your protection needs.
Coolers
Engineered for performance, built for durability and heavy-duty applications. The
Pelican ProGear Elite Coolers
offer you a corrosion-resistant cooler that is designed for extreme ice retention. These coolers feature integrated cup holders and also include a built-in bottle opener. Perfect for camping or sporting activities.
Travel Bottles
Perfect for when you are on-the-go. These
leak-proof travel bottles
keep your liquids cold or hot. Constructed from stainless steel, comes in a variety of sizes and styles.
Discuss Your Outdoor Equipment Needs with Us Today
High-quality sports and recreation gear and equipment are essential. Whether you are hiking or playing soccer, you need reliable equipment that you can depend on.
Talk with us about your outdoor gear or sports gear needs today. We are ready to help you select the best sports and recreation gear that meets your needs and exceeds your expectations.