Military-Grade Cases for Armed Services & Defense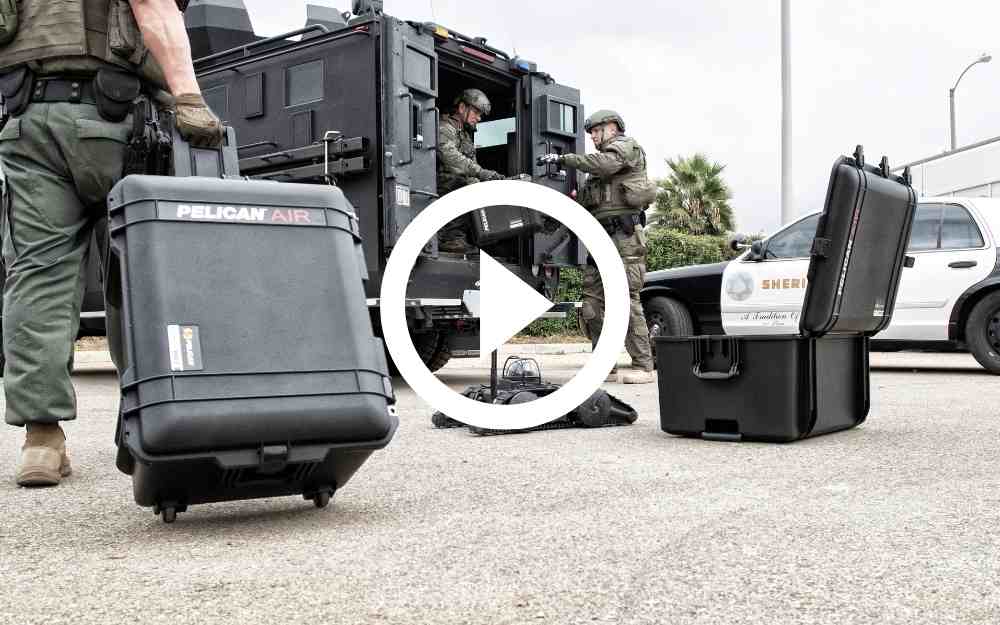 Highly sophisticated equipment used within the military and defense industries is often very expensive and must be handled with the utmost care during transportation. That is why we carry military-grade equipment and utility cases that are tough, functional, and made for rugged environments. Whether you're searching for a military-grade hard case, deployment case, cases for armed services, or any other style of tough, heavy-duty custom case for your technical equipment, we have a solution that is right for you.
Going strong for over 50 years, R.P. Luce & Company continues to provide the toughest, sleekest, and most durable military-grade equipment cases in the industry. For more information regarding our heavy duty military equipment transportation containers,
get in touch with our sales team
, or give us a
call at 800-445-0002
and our expert staff will happily assist you with your specific utility case needs.
Military-Grade Equipment Cases Designed for Extreme, Unrelenting Environments
Military operations are rarely conducted in non-rugged environments. Even non-traditional, urban settings exhibit terrain and conditions that are rarely suitable for sensitive government equipment. That is why it is important to protect state-of-the-art military gear with containers and hard cases that are specifically designed for military and government operations.
Defense & Military-Grade Hard Case Advantages
Military defense and deployment cases are specifically deigned to protect your most sensitive and expensive military-grade equipment and accessories. Each case is designed to withstand vibration, shock, extreme temperatures, and is rigorously tested to ensure that each case meets the standards and expectations of the military and government agencies. Military-grade equipment containers provide the following beneficial qualities:
Reinforced corners and edges for extra impact protection
Positive anti-shear locks to prevent lid separation
Double-walled rim for tongue-in-groove seal, making each case watertight
Comfort grip handles that are also spring loaded to lay flat
Patented molded-in metal inserts to evenly distribute load to case walls
Molded-in stacking ribs that provide secure non-slip stacking
Recessed hardware that is protected from impact
Military & Government Hard Case Options
If you have expensive, fragile, or otherwise important equipment that requires protection from shock, moisture, vibration, or other environmental factors, our military-grade hard cases provide the perfect shipping solution. R.P. Luce's military equipment cases are designed to be repeatedly dropped, hit, or soaked without ever damaging your equipment. They provide the superior strength and wide range of sizes and options you need for any extreme application. We provide the following Pelican-Hardigg, military-grade transit, shipping, weapons, and electronic product hard case options:
Heavy-Duty Military Utility Cases for Rugged Applications
R.P. Luce's military and deployment hard cases are tough, functional, and are specifically manufactured for use in rugged environments; perfect for deployment or where military-grade equipment protection is required. Our military-grade hard cases provide protection from mechanical shock, vibration, and extreme temperature changes, making them an ideal transport solution for the following applications:
Military
Government agencies
Emergency services
Red Cross
Public Safety
Law enforcement
Professional industries
Discuss Your Military-Grade Equipment Case Needs with R.P. Luce Today
Protecting expensive, highly volatile military-grade equipment is essential to the success of your mission. That's why it is crucial to properly protect it with rugged state-of-the-art, military-grade utility cases that are custom designed to your equipment needs.

For more information regarding our premium military deployment case options, get in touch with our sales team or request a quote for direct pricing information today. We are ready to help you select the military-grade hard case that meets your needs and exceeds your expectations.